Back to Team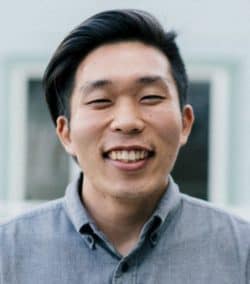 Daniel Cho
Daniel Cho joined Japan Mission from California as an English Evangelism Teacher during May 2017. He now leads the team that reaches out to children and parents in the local community – Kids Club. He also travels to a number of churches to serve as an English Teacher, to help those churches reach their communities for Christ. Many, who would not normally attend church, come to learn English and make friends with a foreigner. Each class ends with a Bible Time and a time of discussion and fellowship.
Daniel recently shared, "It is incredible to see how God brings people and places together. Such is my own story of how I ended up in Japan – a story lived by me but penned by God.
"I grew up in a Christian home. My grandparents took me and my sister to church each week. My parents were first generation immigrants and not able to attend church, because they needed to work seven days a week in order to provide for us. I grew up shielded from much of those hardships. My parents seemed happy, as long as I did well in school and knew the right Bible answers.
"A lot of that changed after my mother survived her bout with breast cancer. The struggle had robbed her of her hair and health, but inspired a profound faith and deep prayer life. Her hair and health returned, and her love for God grew stronger. She decided to regularly attend Sarang Community Church and took us along with her.
"I can now see how God used my experiences at this church to shape me into who I am today. There I was saved, baptized and met my closest friends. There I was challenged to not only know the right answers, but to live them out.  I learned much about this during my missions trips with Sarang. During 2013, I led a team on a missions trip to Nara Prefecture in Japan. That summer, God sparked something in my heart in a way I hadn't felt on previous trips. In 2014, I returned to Nara on another missions trip and there it was again – that same undeniable tug at my heart for Japan. In 2016, I went to Japan to teach English, but it was also an exploratory trip for me, to see if I could really work and live in Japan. I wanted to know whether this desire to work among the Japanese was truly from God. By late 2016, I knew that Japan was where God was calling me, but I did not know the 'when' and 'how'. As I was preparing to finish up my work and pack up to go home to California, one of my friends from Nara put me in contact with Japan Mission – and the rest is history.
"In hindsight, I can see how God has been in control of every detail of my life, and how He weaved the different circumstances together. It was not by coincidence that God brought me to Nara prefecture in 2013; nor was it coincidence that God led my mother to Sarang Community Church. Some days, as I travel to the various churches where I serve, I'm blindsided by how perfectly God led me and prepared me to be here.  I stand amazed at how God has penned my story to bring me to serve in Japan."
Pray for creativity and discernment, as Daniel leads the team of workers to reach the children and parent community through Kids Club. Pray for wisdom and protection as Daniel has numerous opportunities to reach many students with the Gospel.
Contact Daniel Cho by e-mail at:  jm@japanmission.org
(Please make sure to put his name in the subject line)