Back to Team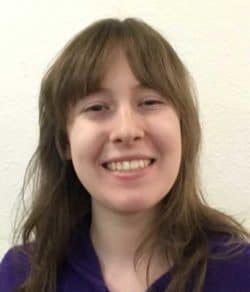 Samantha Shoner
Samantha Shoner (24) joined JM in Sept. 2015 from Florida in the USA. She is serving as an English Evangelism teacher and has been given numerous opportunities to sow the seed. She has befriended her students and shared her testimony with many who would not normally come to church, but come to learn English. She has been involved in evangelistic meetings and camps. She has also helped local churches arrange parties and events, which have also proven to be opportunities for the Gospel.
"I have been inviting more of my students to come to church," Samantha recently shared. "I now have a number of students who come regularly to the service. Many of my students are elderly and the church members have been very welcoming. Friendships have started to form, as my students are frequently invited to various church functions. Pray that I would be bold when sharing Christ with my students and friends. Pray that the Light of Jesus would shine brightly in Japan."
Pray that the Lord would give Samantha wisdom and strength, as she seeks to reach many in the surrounding communities for Christ.
Contact Samantha by e-mail at: jm@japanmission.org
(please insert her name in the subject line to ensure she receives the e-mail)