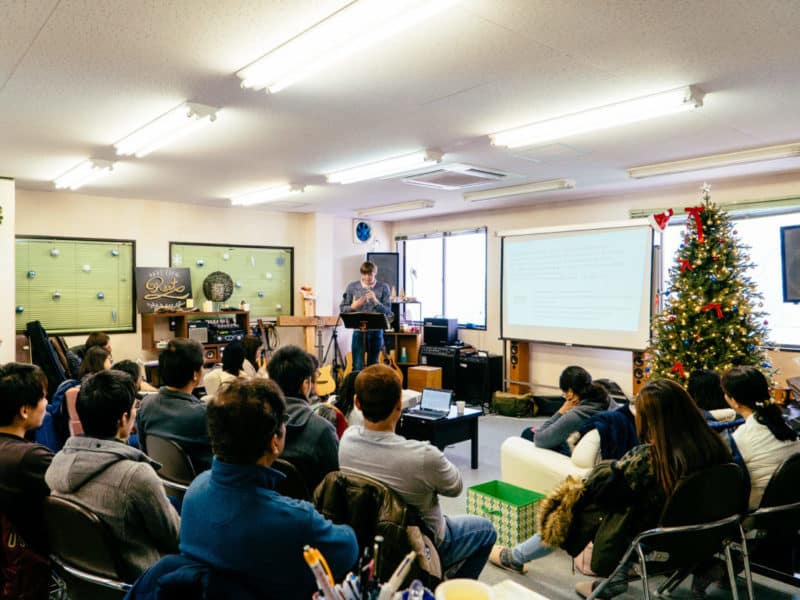 There are many ways you can serve and help to reach the Japanese for Christ. Read below to find out the various ways you can help us share God's love with those who would otherwise never hear of their Savior.
Native English speaking missionaries have the unique opportunity to draw many to churches through teaching English. Most Japanese would not naturally go to a church to seek help during a time of need, but if they are connected through English and a relationship of trust can be established, the church has the opportunity to speak deeply into their lives.
If you would like to make a difference in missions as an English Evangelism teacher, please fill in the online preliminary application form here:  Preliminary Application Form.
Requirements:
Mission-minded Christian with College Degree
TESOL (Teaching English to Speakers of Other Languages) or TEFL qualification.
If you feel called to make a difference in missions by joining us as a teacher for missionary children, please fill in the online preliminary application form here:  Preliminary Application Form.
Teachers must be academically qualified, committed to a two year term, and spiritually mature; capable of teaching spiritual truths and serving as Christian role models for the students.
There are many opportunities to support the church through short-term outreach. Please contact us if you are interested, and we will do our best to connect you with churches that might be in need of your particular gifting.
Let us know in what ways the Lord is calling you to serve, recruitment@japanmission.org
Many Japanese churches lack the resources or know-how to develop effective media tools, despite being in such a technologically advanced country. If the Lord has put media work in Japan on your heart we would love to work with you. recruitment@japanmission.org
There are countless ways to serve the Japanese people, even remotely through translation, proofreading and even missionary care. Let us know if the Lord has placed another area of ministry on your heart, recruitment@japanmission.org
Japan Mission is always in need of:
Accurate proof-reading in English, Afrikaans and Japanese (from one page per week)
Translation from English to Afrikaans
Translation from Japanese to English and / or English to Japanese
Bible Study on Guidance:
Select to view a Bible Study on Guidance. This Bible study has been very helpful for applicants who desire to determine whether or not the Lord is calling them to work with Japan Mission.
Full Application:
For our full application, click here. This includes Candidate Application Form, written conversion testimony and how God confirmed your call to Japan Mission, a medical report, and references.