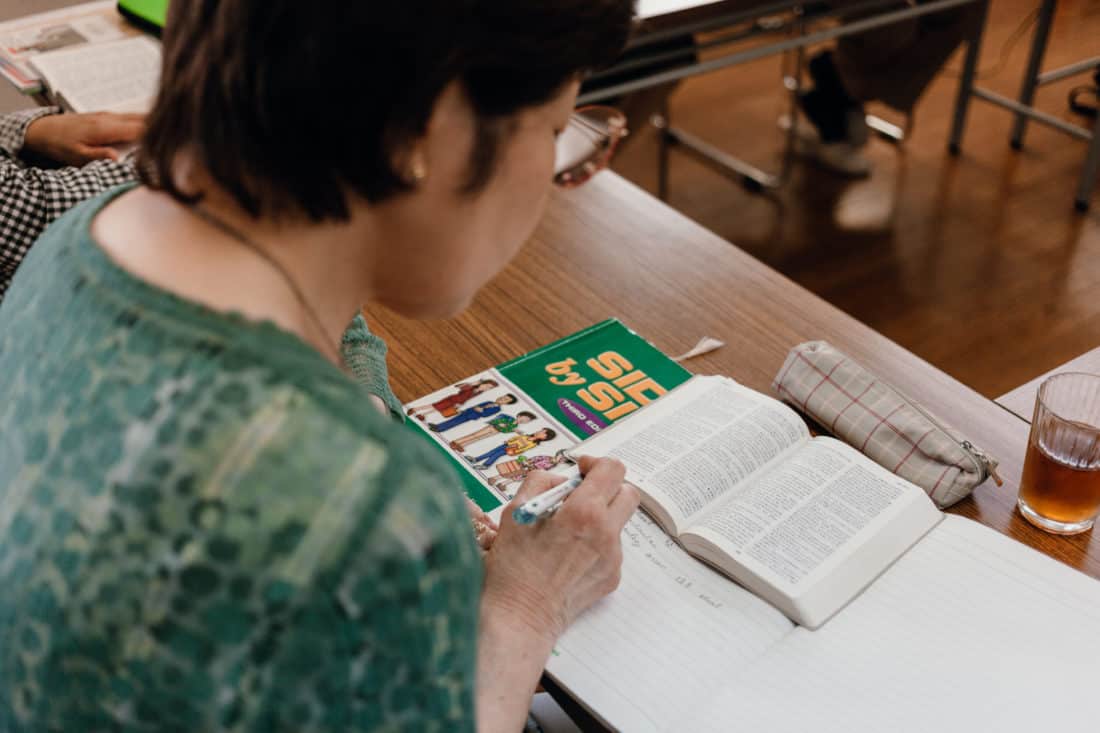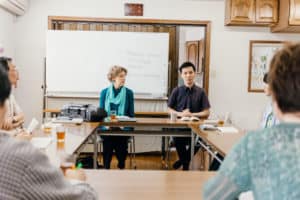 English Evangelism teachers currently minister at about 20 locations throughout the Osaka area, which has a population of 23 million people! Teachers have the opportunity to interact with over 300 students weekly! The Lord has blessed the Mission with a wonderful team of dedicated English teachers. Their responsibilities include sharing from the Word, singing, distributing literature, counseling and building friendships. Pray as they use various means to help churches reach their local communities for Christ.  Read more...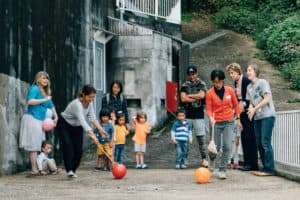 We have found numerous opportunities to establish a connection with people in the community through education. We are in the unique position to reach many Japanese people for the Lord because they desire to improve thier English.
Kids Club is held on Wednesday afternoons for 2 to 5 year olds. Staff workers play with the children in English and teach them Bible stories, while parents often stay to participate in the program. Read more...