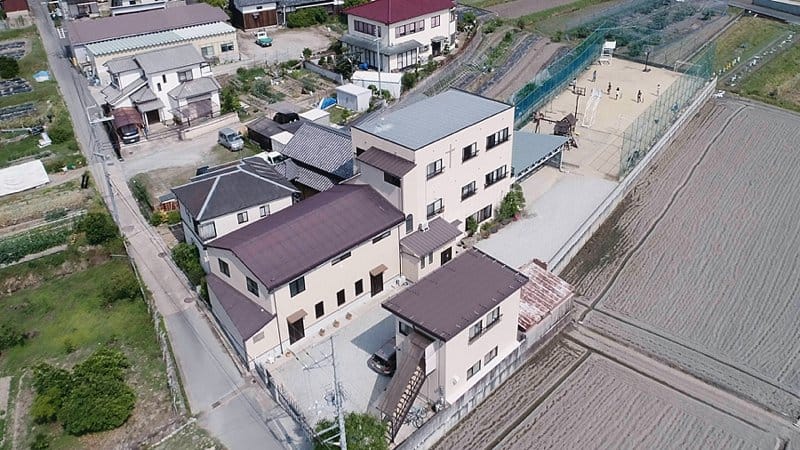 International School Outreach:
There are numerous examples of how the teachers have been instrumental in reaching people for Christ. One of the Japanese parents trusted the Lord at a camp for the school children. A little while later at a PTA gathering, she said, I have found the Lord and am a baby in Christ. Please help me and teach me about being a Christian. She now goes to church regularly and is praying that the Lord will save her husband. Read the wonderful testimony of how this lady found the Lord by selecting the following links (PDF Files).
Freedom From Fear – Part I (PDF File)
Freedom From Fear – Part II (PDF File)
After an elementary student made a profession of faith, his father, who is a professor at a university, trusted the Lord. The entire family is now regularly attending a local church!
Read the inspiring testimony of this family by selecting this link (PDF File).
KYOTO INTERNATIONAL UNIVERSITY
Kyoto International University is a Christian school which has a true burden to reach the lost for the Lord. KIU has about 200 students from grades one to university level. David Verwey is currently serving as a Board member of this school. This association has enabled Japan Mission to expand the number of places where its missionary / teachers have the opportunity to minister. Any school teacher or university professor who also has a burden to share Christ will find it truly fulfilling to serve at KIU. For further information, please refer to the following website: www.kyotoiu.ac.jp
KANSAI CHRISTIAN SCHOOL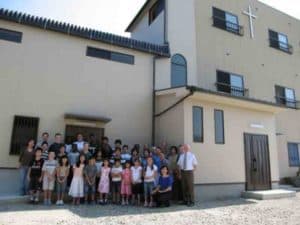 JAPAN MISSION'S INVOLVEMENT IN K.C.S.
In 1970 the Japan Mission, together with four other evangelical missions, helped found the Kansai Christian School and is currently one of the missions represented on the Board. The Japan Mission is involved in sponsoring teachers and is currently recruiting certified teachers to help fill the teaching staff for the coming school year.
PURPOSE OF K.C.S.
The K.C.S. is strategically located in the Kansai which is the the second largest metropolitan area in Japan. Many missions have established ministries in this area. K.C.S. plays a vital role in supporting the missionary community as it provides a Christian education for their children. The primary purpose of K.C.S. is to maintain a Christian School in the English language for the daily instruction of the children of the evangelical missionary community. Thus, in excess of 75% of the students are from mission families.
STUDENTS & FACULTY
K.C.S. has a distinct Christian family atmosphere, quality teaching, low student / teacher ratio, individualized programming availability, parent-teacher conferences, yearly achievement testing, and many other advantages associated with smaller schools. K.C.S. maintains an average of about 35 students in grades 1-12.
The faculty is recruited from English-speaking countries. They must be qualified in academic preparation and must be mature Christians capable of teaching spiritual truths and serving as Christian role models for the students. K.C.S. teachers, committed to at least a two-year ministry in Japan, are generally provided by the sponsoring missions. Monthly remuneration is provided by K.C.S. to supplement the funds raised by teachers.
If you are interested in obtaining more information about how you make a difference in missions by joining us as a teacher for missionary children, please refer to the following website: www.kansaichristianschool.com
Send us your e-mail at:  jm@japanmission.org.