Back to Team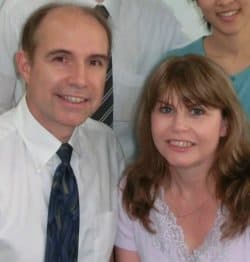 David Verwey – Kyoto International University Board Member
David has been asked to speak at various evangelistic opportunities, serve as board member of Christian organizations and also served as Principal of a school (KCS) for missionary children for about 7 years.
In an effort to sow the seed more widely, David has also served on two local city mayor's councils, a police commission and has spoken at local Japanese public schools. David says, "It was one of the highlights of our lives when Sue and I were able to gather all of the Japanese school principals in our area together to share our Christian view of education and raising children. It was a wonderful opportunity to witness to them!" As a result, David was further asked to speak on this subject at a number of their PTA meetings.
David is currently responsible for the general management and continued development of the vision for the work. This includes mediating between workers, churches and Christian schools, and working with various organizations in order to further the vision of the work. Other aspects involve recruitment, personnel management, policies and overseeing finances.