Back to Team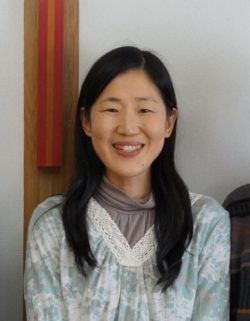 Misa Shepard
The Lord provided JM with a dedicated and well-qualified Japanese worker in Misa Shepard. She is a bilingual worker who is of great help with the finances, correspondence, translation work and various outreach opportunities.
Read her exciting and inspiring testimony by selecting this link (pdf file).
She and her husband (Kevin, from the USA) love the Lord and faithfully serve in a local church. We praise the Lord for the provision of dedicated and experienced workers! Pray for wisdom and discernment as she takes on many tasks.
Misa recently shared, "I'm so thankful to work with wonderful people who are full of God's love and joy.
"When my husband first came to Japan as a missionary 20 years ago, he received a visa from JM. I was saved in the church where many missionaries, including my husband-to-be were serving. I previously worked for a Christian hospital in Osaka founded by medical missionaries, so I can see that I am the fruit of their love and faithful labor, and see the thread of God's grace through all my life!
"I appreciate your prayers for me — that I'll continue to learn how to serve God and His ministry through Japan Mission more effectively."
"For all things are for your sakes, that the abundant grace might through the thanksgiving of many redound to the glory of God."  2 Corinthians 4:15
Contact Misa by e-mail at:  jm@japanmission.org
(Please insert her name in the subject line to ensure she receives the e-mail)